Thermal Ash Slat Wood Wall WP-94
This is a beautiful product that enhances the beauty of any space.


Thermally modified wood slat wall paneling can be an excellent choice for your wall, offering a range of benefits that make it a compelling option.
Thermally modified wood has a unique and elegant appearance. The process of thermal modification enhances the wood's natural grain and color, resulting in a stunning, rustic aesthetic. It can add warmth and character to any space.
Thermally modified wood is highly resistant to decay, insects, and moisture. This means your slat wall paneling will maintain its integrity and beauty for years to come, even in high-humidity environments like bathrooms or kitchens.
 Many manufacturers use sustainably sourced wood for thermal modification. This eco-friendly choice ensures that you are contributing to responsible forestry practices and reducing your environmental impact.
The thermal modification process significantly reduces the wood's moisture content, making it less prone to expansion and contraction due to temperature and humidity changes. This stability means your wall paneling will maintain its shape and appearance over time. 
 Wood is known for its ability to improve indoor air quality by moderating humidity levels. This can contribute to a healthier and more comfortable living environment.
High-quality materials like thermally modified wood can increase the overall value of your property. Potential buyers often appreciate the aesthetic and durability of wood paneling. Incorporating thermally modified wood slat wall paneling into your space can be a wise investment in both the aesthetic appeal and long-term functionality of your home. It's a sustainable, durable, and beautiful option that can transform your wall into a striking focal point while providing numerous practical benefits.
Shipped in 250 SF Bundles
Length of 92"
Estimate 20% waste for this product.
Regular price
$4,500.00 USD
Regular price
Sale price
$4,500.00 USD
Unit price
per
Sale
Sold out
Share This Product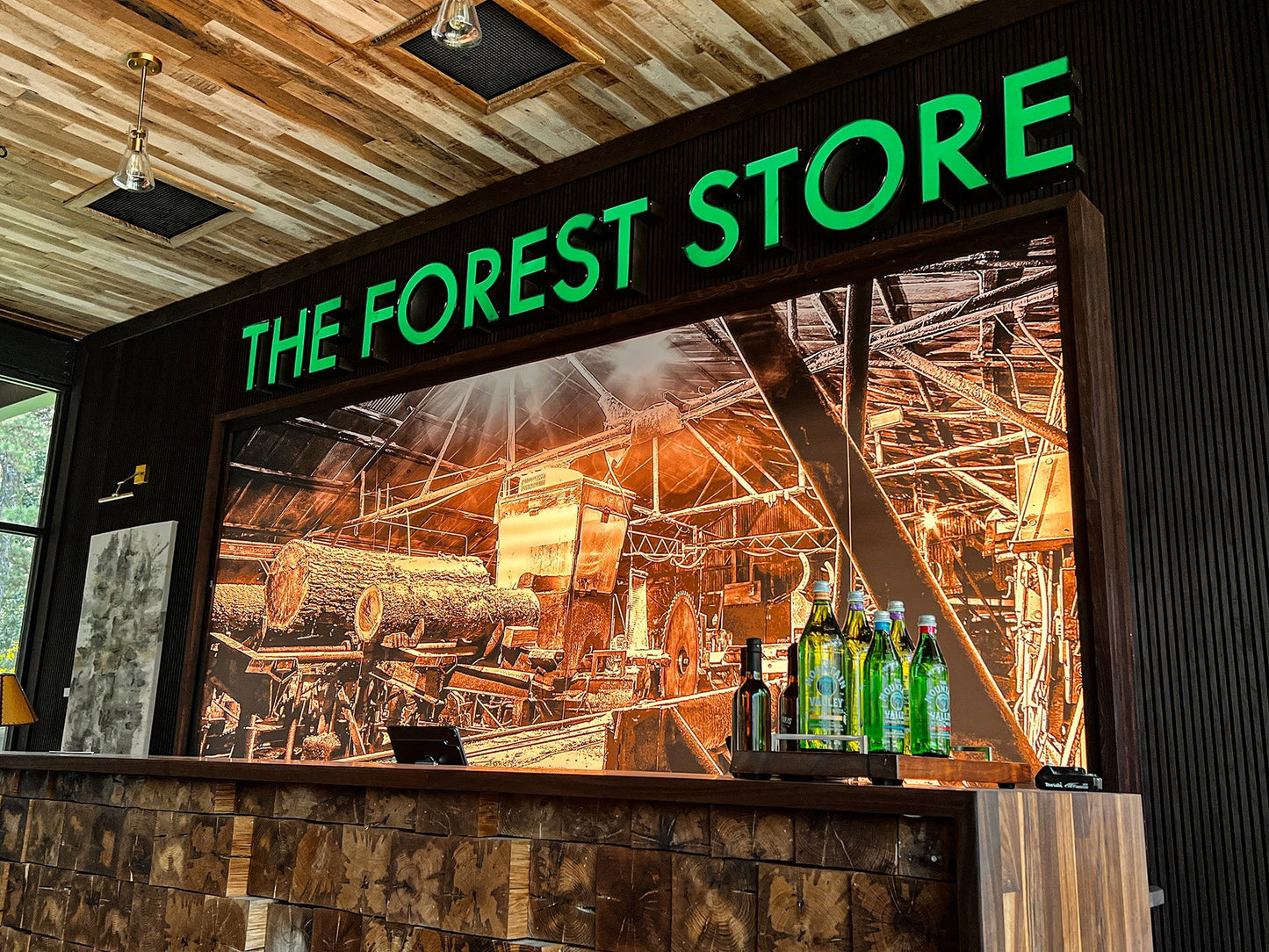 HAVE A WALK AROUND TO VIEW THIS PRODUCT
We love this product so much we put it on the wall and ceiling of our store The Forest Store in Hochatown, Ok. Click below to tour this space.