Choose a species to preview

Disclaimer: Patterns may vary slightly from drawing.

Back Band

BKBD-001

Dimensions

Approximate thickness and width

Regular price

Sale price

$0.00 USD

Unit price

per

Sale

Sold out

Quantity

Specify the amount of product in linear feet or pieces

Choose a species to preview

Disclaimer: Patterns may vary slightly from drawing.

Back Band

BKBD-002

Dimensions

Approximate thickness and width

Regular price

Sale price

$0.00 USD

Unit price

per

Sale

Sold out

Quantity

Specify the amount of product in linear feet or pieces

Choose a species to preview

Disclaimer: Patterns may vary slightly from drawing.

Back Band

BKBD-003

Dimensions

Approximate thickness and width

Regular price

Sale price

$0.00 USD

Unit price

per

Sale

Sold out

Quantity

Specify the amount of product in linear feet or pieces

Choose a species to preview

Disclaimer: Patterns may vary slightly from drawing.

Back Band

BKBD-004

Dimensions

Approximate thickness and width

Regular price

Sale price

$0.00 USD

Unit price

per

Sale

Sold out

Quantity

Specify the amount of product in linear feet or pieces

Choose a species to preview

Disclaimer: Patterns may vary slightly from drawing.

Back Band

BKBD-005

Dimensions

Approximate thickness and width

Regular price

Sale price

$0.00 USD

Unit price

per

Sale

Sold out

Quantity

Specify the amount of product in linear feet or pieces

Choose a species to preview

Disclaimer: Patterns may vary slightly from drawing.

Back Band

BKBD-006

Dimensions

Approximate thickness and width

Regular price

Sale price

$0.00 USD

Unit price

per

Sale

Sold out

Quantity

Specify the amount of product in linear feet or pieces

Choose a species to preview

Disclaimer: Patterns may vary slightly from drawing.

Back Band

BKBD-007

Dimensions

Approximate thickness and width

Regular price

Sale price

$0.00 USD

Unit price

per

Sale

Sold out

Quantity

Specify the amount of product in linear feet or pieces

Choose a species to preview

Disclaimer: Patterns may vary slightly from drawing.

Back Band

BKBD-008

Dimensions

Approximate thickness and width

Regular price

Sale price

$0.00 USD

Unit price

per

Sale

Sold out

Quantity

Specify the amount of product in linear feet or pieces

Choose a species to preview

Disclaimer: Patterns may vary slightly from drawing.

Back Band

BKBD-009

Dimensions

Approximate thickness and width

Regular price

Sale price

$0.00 USD

Unit price

per

Sale

Sold out

Quantity

Specify the amount of product in linear feet or pieces

Choose a species to preview

Disclaimer: Patterns may vary slightly from drawing.

Back Band

BKBD-010

Dimensions

Approximate thickness and width

Regular price

Sale price

$0.00 USD

Unit price

per

Sale

Sold out

Quantity

Specify the amount of product in linear feet or pieces

Choose a species to preview

Disclaimer: Patterns may vary slightly from drawing.

Back Band

BKBD-011

Dimensions

Approximate thickness and width

Regular price

Sale price

$0.00 USD

Unit price

per

Sale

Sold out

Quantity

Specify the amount of product in linear feet or pieces

Choose a species to preview

Disclaimer: Patterns may vary slightly from drawing.

Back Band

BKBD-012

Dimensions

Approximate thickness and width

Regular price

Sale price

$0.00 USD

Unit price

per

Sale

Sold out

Quantity

Specify the amount of product in linear feet or pieces

Choose a species to preview

Disclaimer: Patterns may vary slightly from drawing.

Back Band

BKBD-013

Dimensions

Approximate thickness and width

Regular price

Sale price

$0.00 USD

Unit price

per

Sale

Sold out

Quantity

Specify the amount of product in linear feet or pieces

Choose a species to preview

Disclaimer: Patterns may vary slightly from drawing.

Back Band

BKBD-014

Dimensions

Approximate thickness and width

Regular price

Sale price

$0.00 USD

Unit price

per

Sale

Sold out

Quantity

Specify the amount of product in linear feet or pieces

Choose a species to preview

Disclaimer: Patterns may vary slightly from drawing.

Base

BS-001

Dimensions

Approximate thickness and width

Regular price

Sale price

$0.00 USD

Unit price

per

Sale

Sold out

Quantity

Specify the amount of product in linear feet or pieces

Choose a species to preview

Disclaimer: Patterns may vary slightly from drawing.

Base

BS-002

Dimensions

Approximate thickness and width

Regular price

Sale price

$0.00 USD

Unit price

per

Sale

Sold out

Quantity

Specify the amount of product in linear feet or pieces

Choose a species to preview

Disclaimer: Patterns may vary slightly from drawing.

Base

BS-003

Dimensions

Approximate thickness and width

Regular price

Sale price

$0.00 USD

Unit price

per

Sale

Sold out

Quantity

Specify the amount of product in linear feet or pieces

Choose a species to preview

Disclaimer: Patterns may vary slightly from drawing.

Base

BS-004

Dimensions

Approximate thickness and width

Regular price

Sale price

$0.00 USD

Unit price

per

Sale

Sold out

Quantity

Specify the amount of product in linear feet or pieces

Choose a species to preview

Disclaimer: Patterns may vary slightly from drawing.

Base

BS-005

Dimensions

Approximate thickness and width

Regular price

Sale price

$0.00 USD

Unit price

per

Sale

Sold out

Quantity

Specify the amount of product in linear feet or pieces

Choose a species to preview

Disclaimer: Patterns may vary slightly from drawing.

Base

BS-006

Dimensions

Approximate thickness and width

Regular price

Sale price

$0.00 USD

Unit price

per

Sale

Sold out

Quantity

Specify the amount of product in linear feet or pieces

Choose a species to preview

Disclaimer: Patterns may vary slightly from drawing.

Base

BS-007

Dimensions

Approximate thickness and width

Regular price

Sale price

$0.00 USD

Unit price

per

Sale

Sold out

Quantity

Specify the amount of product in linear feet or pieces

Choose a species to preview

Disclaimer: Patterns may vary slightly from drawing.

Base

BS-008

Dimensions

Approximate thickness and width

Regular price

Sale price

$0.00 USD

Unit price

per

Sale

Sold out

Quantity

Specify the amount of product in linear feet or pieces

Choose a species to preview

Disclaimer: Patterns may vary slightly from drawing.

Base

BS-009

Dimensions

Approximate thickness and width

Regular price

Sale price

$0.00 USD

Unit price

per

Sale

Sold out

Quantity

Specify the amount of product in linear feet or pieces

Choose a species to preview

Disclaimer: Patterns may vary slightly from drawing.

Base

BS-010

Dimensions

Approximate thickness and width

Regular price

Sale price

$0.00 USD

Unit price

per

Sale

Sold out

Quantity

Specify the amount of product in linear feet or pieces

Choose a species to preview

Disclaimer: Patterns may vary slightly from drawing.

Base

BS-011

Dimensions

Approximate thickness and width

Regular price

Sale price

$0.00 USD

Unit price

per

Sale

Sold out

Quantity

Specify the amount of product in linear feet or pieces

Choose a species to preview

Disclaimer: Patterns may vary slightly from drawing.

Base

BS-012

Dimensions

Approximate thickness and width

Regular price

Sale price

$0.00 USD

Unit price

per

Sale

Sold out

Quantity

Specify the amount of product in linear feet or pieces

Choose a species to preview

Disclaimer: Patterns may vary slightly from drawing.

Base

BS-013

Dimensions

Approximate thickness and width

Regular price

Sale price

$0.00 USD

Unit price

per

Sale

Sold out

Quantity

Specify the amount of product in linear feet or pieces

Choose a species to preview

Disclaimer: Patterns may vary slightly from drawing.

Base

BS-014

Dimensions

Approximate thickness and width

Regular price

Sale price

$0.00 USD

Unit price

per

Sale

Sold out

Quantity

Specify the amount of product in linear feet or pieces
✕
Looking for a custom profile?
Send us a sketch, DXF, PDF, or DWG and we'll fix you up!
We produce all knives for our profiles in house. If your having trouble finding exactly what you're looking for, please reach out and let us know. We can produce any profile you desire.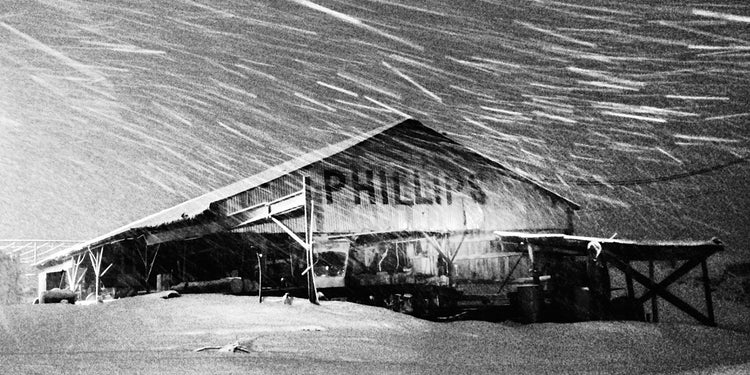 hISTORY MATTERS
"A GENERATION WHICH IGNORES HISTORY HAS NO PAST — AND NO FUTURE. "
We're as proud of our history as we are of our wood molding. Recognized as the oldest family owned sawmill in the state of Texas, we proudly became a Texas historic business in 2018. We've been in business for over sixty years in our grand state of Texas and God willing for sixty more
LEARN ABOUT OUR STORY